Published: Wednesday, January 11, 2023 09:47 PM
SPRINGFIELD – State Senator Rachel Ventura was sworn in for her first term to represent Illinois' 43rd Senate District.
"I am thrilled to join the Illinois Senate and to bring forward solutions for working people in my community and across Illinois," said Ventura (D-Joliet).
Ventura, a former Will County Board member and Business Director for Legendary Games, was elected to the Illinois Senate in the 2022 General Election. During her time on the Will County Board, Ventura led efforts that saw the county become the second in the state to adopt the Greenest Region Compact, setting forth bold goals for sustainability and green energy. Ventura seeks to continue that work in the Illinois Senate, as well as addressing other critical issues such as expanding affordable housing, transforming our health care industry and building an economy that offers opportunities for all.
"Working families need someone who will uphold the values we all share," said Ventura. "I am proud of my track record on delivering for our community, and look forward to building on the progress we've made together in the Illinois Senate."
Due to ongoing construction at the Illinois State Capitol, lawmakers this year took their oaths of office at the Old State Capitol in downtown Springfield. The historic site is the location where President Abraham Lincoln delivered his famous "House Divided" speech, where President Barack Obama announced his candidacy, and served as Illinois' statehouse from 1840-1876. The Illinois Senate last took the oath of office at the Old State Capitol 148 years ago for the 29th General Assembly in 1875.
Approximately fifty residents and elected officials from the 43rd District attended an in-district swearing in viewing party and office opening at Rachel Ventura's new district office. After she was sworn in and the ceremony concluded, Ventura's staff, introduced themselves to residents and welcomed them to refreshments.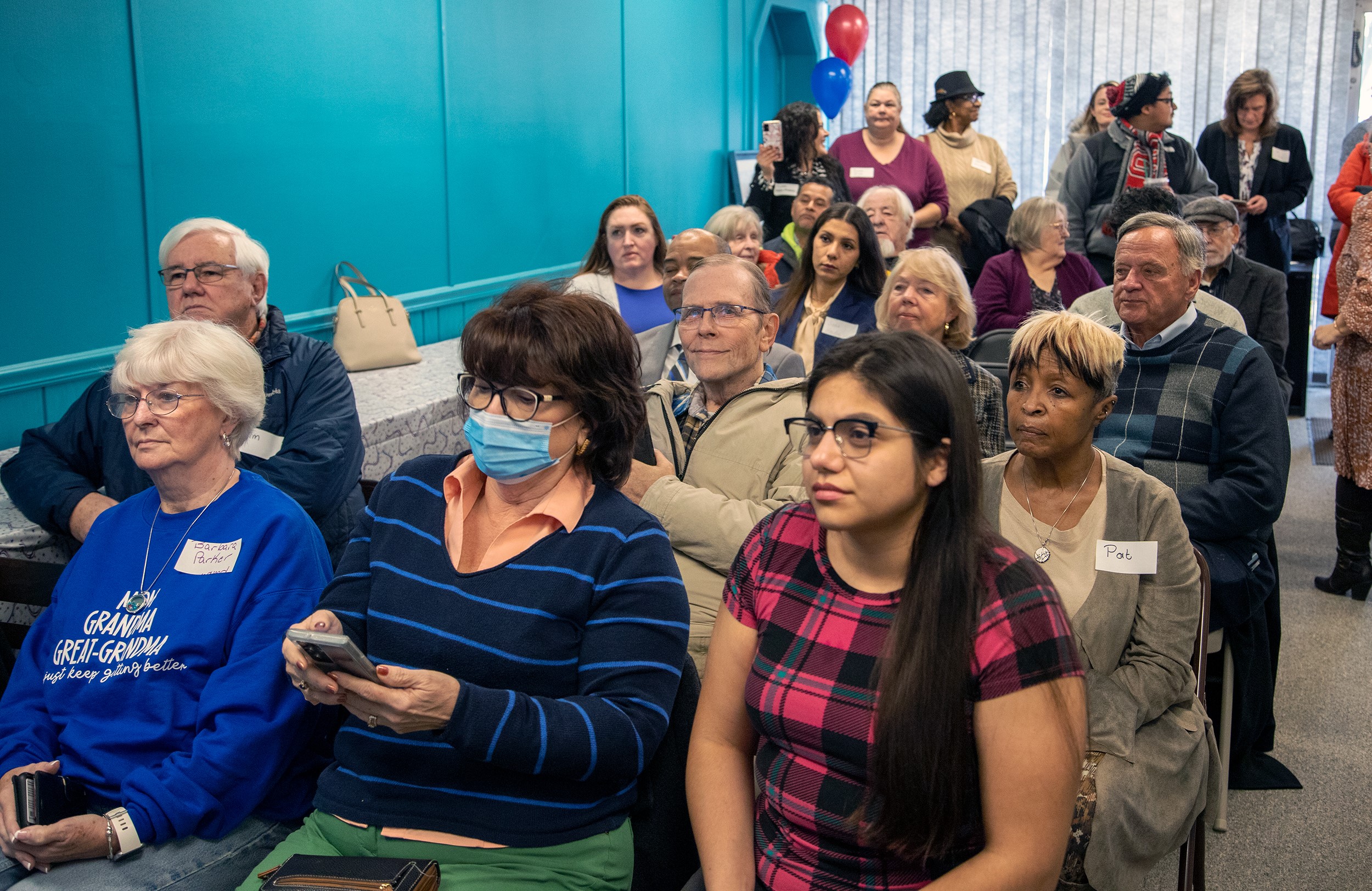 Ventura's two daughters, Lily and Eve sat with her during the ceremony while Rachel's mother and father watched from the gallery.
Senator Ventura represents Illinois' 43rd Senate District, which includes portions of Bolingbrook, Joliet, Lockport, Romeoville and surrounding communities.