Published: Wednesday, February 15, 2023 07:44 PM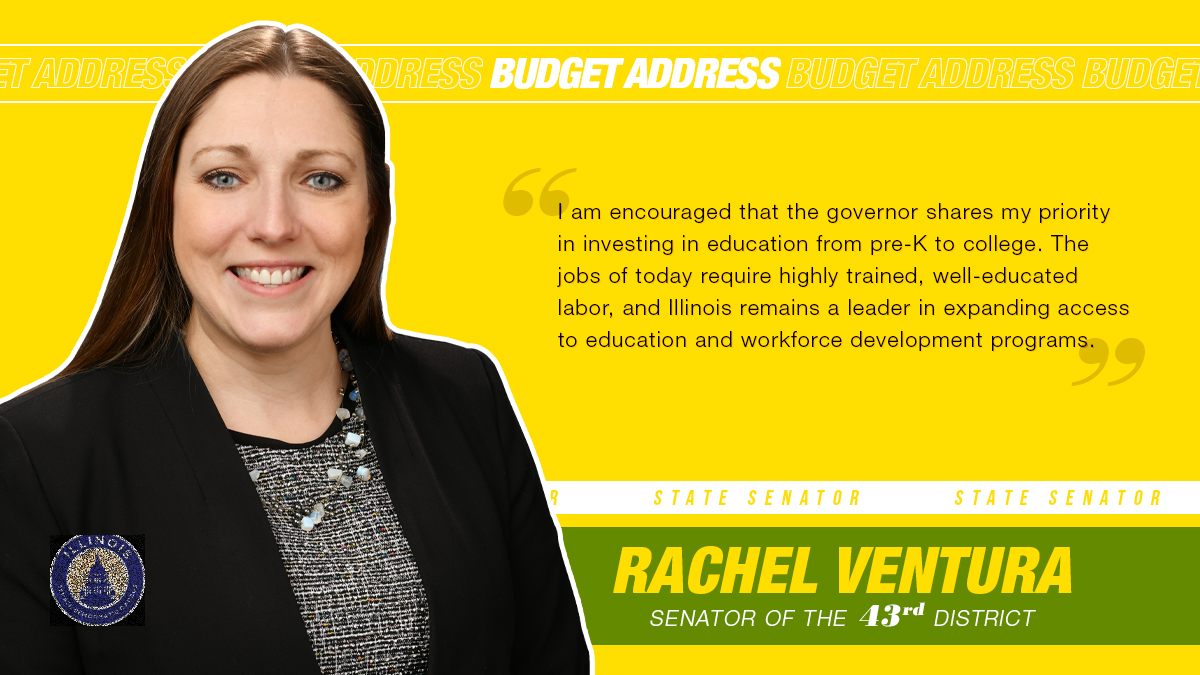 SPRINGFIELD – State Senator Rachel Ventura (D-Joliet) released the following statement after Gov. JB Pritzker delivered his FY24 budget proposal to the Illinois General Assembly:
"Recently I met a gentleman named Lawrence, who is experiencing housing instability. My office is assisting him in navigating the complex housing system to move from temporary shelter to being fully housed. The barricades that people like Lawrence face are extremely difficult to overcome, and the new Home Illinois program will help to address these systemic challenges. People like Lawrence need this help now, and the proposed funding for Home Illinois will expand homeless prevention services to nearly 5,000 more families across the state.
"In addition to homeless prevention, I am encouraged that the governor shares my priority in investing in education from pre-K to college. The jobs of today require highly trained, well-educated labor, and Illinois remains a leader in expanding access to education and workforce development programs. From investments in early childhood education to expanded MAP grants, we will make the long-term investments needed to put students on an affordable path toward success.
"Together, these budget items will make people-centered investments that will ensure everyone who calls Illinois home has the support needed to live full, dignified lives. I look forward to working with my colleagues to continue negotiating a budget that allows all Illinoisans to achieve their full potential."