Published: Friday, February 17, 2023 04:00 PM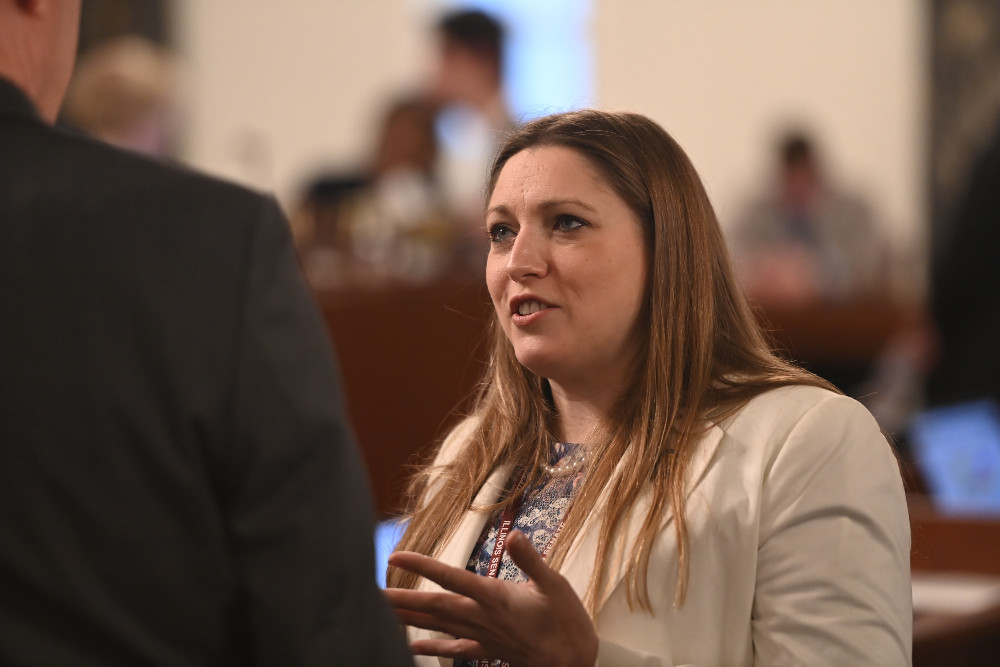 SPRINGFIELD – State Senator Rachel Ventura filed a slate of legislation on issues covering criminal justice reform, the environment and more to start her first term representing Illinois' 43rd Senate District.
"Across the district I represent, I've witnessed the struggles that climate impact, a hardening economy and post-pandemic life place on working families," said Ventura (D-Joliet). "Keeping polluters out of our communities, growing good-paying jobs, reforming our criminal justice system and expanding access to utilities are my top priorities, and I look forward to advocating for the solutions that meet the needs of our communities."
On criminal justice, Ventura filed legislation that would expand protections against unlawful searches[1], prioritize rehabilitation in juvenile detention centers[2] and digitize prison records[3]. Concerning the environment, Ventura introduced legislation to expand hydropower throughout the state[4], stop dangerous polluters from building gasification facilities[5] and to provide a framework for expanding geothermal energy[6].
Other major initiatives introduced by Ventura include the creation of a state-owned broadband service[7], ranked choice elections[8], and a tax on financial transactions[9] done at the Chicago Board of Trade, Chicago Stock Exchange and other major financial institutions.
In addition to her own initiatives, Ventura will take on issues on the Senate Early Childhood Education, Human Rights, Local Government, Pensions and Public Health Committees for the 103rd General Assembly.
"Working families need someone who will uphold the values we all share," said Ventura. "I am proud of my track record of delivering for our community, and look forward to building on the progress we've made together in the Illinois Senate."
Constituents of the 43rd Senate District are encouraged to submit their own policy proposals online at www.SenatorVentura.com. Senator Ventura's district staff will review submissions for consideration for upcoming legislative sessions.