Published: Friday, July 28, 2023 09:43 PM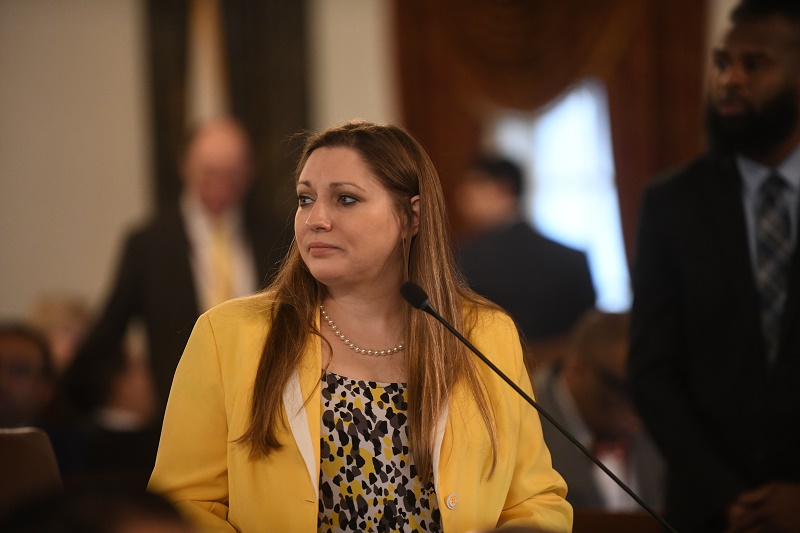 SPRINGFIELD – Thanks to State Senator Rachel Ventura, a new measure expediting the process for nonviolent offenders entering a work release facility was signed into law Friday.
"We have had great conversations with the Department of Corrections and the Association of Sheriffs on this measure to ensure that these nonviolent incarcerated individuals will not be penalized by waiting behind bars for an unnecessarily long time period," said Ventura (D-Joliet). "This is a great step in the right direction to update the current system in place."
Within 15 days of a committed person being placed in a work release facility, the Department needs to provide information about the committed person to the state's attorney and sheriff of the county in which the work release facility is located. This information includes, but not limited to: the offender's name, age, physical description, photograph, offense, and sentence for which they are serving time in the Department of Corrections.
Under this new law, DOC must provide notice "as soon as reasonably practicable" to incarcerated individuals near the end of their sentence who are eligible for home confinement or other confinement outside a DOC facility.
"About 95% of incarcerated individuals are eventually released to Illinois communities. It's in everyone's best interest to make their transition successful," said Mark McCombs, public analyst for Safer Foundation. "Work release programs like those promoted by Senator Ventura and Representative Ammons'
House Bill 3779 have a proven track record of making those transitions successful. Participants in those programs are 50% less likely to recidivate than those who do not."
House Bill 3779 was signed into law Friday and goes into effect Jan. 1, 2024.