Published: Monday, July 31, 2023 08:01 PM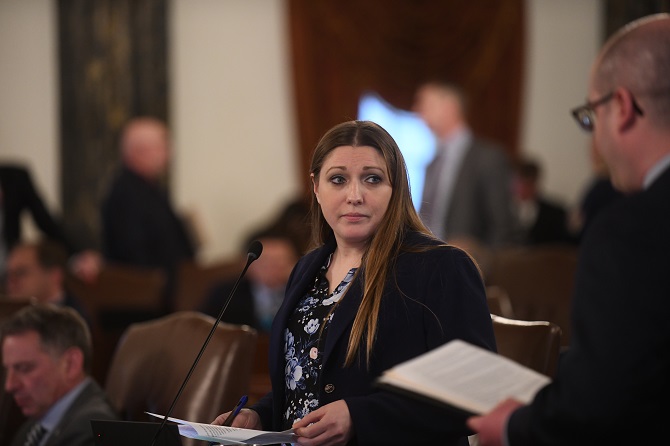 SPRINGFIELD – State Senator Rachel Ventura championed a new measure that will protect vulnerable individuals from deceitful tactics in legal proceedings.
"Everyone deserves to be treated with dignity and respect when being interrogated, but too often, people with intellectual and developmental disabilities are not afforded these same basic human rights," said Ventura (D-Joliet). "Every Illinoisan has the right to be treated as humanely as possible in the interrogation room. Under this law, these vulnerable communities will be rightfully protected."
Currently, a confession by a minor during a custodial interrogation is presumed to be inadmissible if the law enforcement or juvenile officer knowingly engages in deception. Ventura's measure expands the definition of a "protected person" in these instances to include both minors and people with severe or profound intellectual disabilities.
"For far too long there were not enough protections in place for people with disabilities in police proceedings," said Ventura. "We need to build trust with our police and move toward safe and practical measures that don't prey on vulnerable members of society and penalize them for not understanding interrogation tactics."
House Bill 3253 was signed into law Friday and goes into effect Jan. 1, 2024.