Published: Monday, September 18, 2023 08:24 PM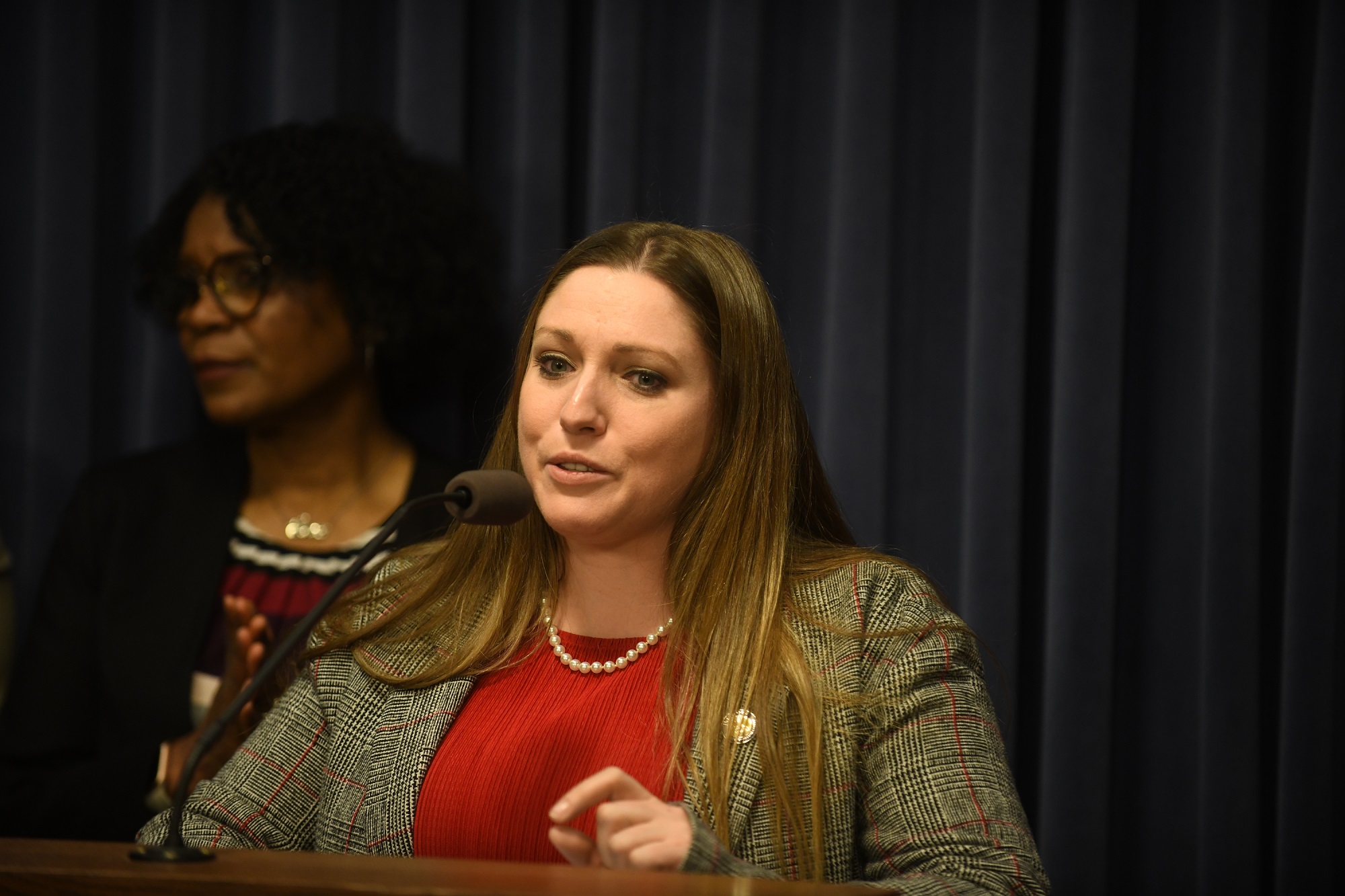 JOLIET – To mark Illinois becoming the first state to eliminate the use of money bond, State Senator Rachel Ventura, alongside the Illinois Network for Pretrial Justice and numerous Joliet officials and organizers, held a press conference at the Will County Courthouse Monday. Ventura made the following comments during her speech.
"For two years, Illinois has been preparing to implement the Pretrial Fairness Act," said Ventura (D-Joliet). "Judges, prosecutors, law enforcement and public defenders from across the state all played a role in creating the framework for the end of money bond and worked together to guide implementation. There should be no excuses when it comes to properly implementing this law."
Under the old pretrial system, the amount of money someone had determined whether they were released — not whether they pose a threat to someone else or are likely to flee prosecution. On Sept. 18, Illinois' outdated system — which allowed anyone in jail who could afford to make bail to be released pending trial — came to an end.
The Pretrial Fairness Act was upheld as constitutional by the state's highest court on July 18, ensuring the end of money bond and implementation of a fairer legal system based on safety, not wealth, won't be delayed any further.
"Being poor is not a crime and should never be the sole reason a person remains incarcerated as they await their trial," said Ventura. "Today is a positive step forward, yet there are many more fights that must happen to close the wealth gap – and that starts with investing in root causes of crime."
To learn more about cash bail ending, visit hb3653.org and to watch the press conference live watch here.