Published: Friday, August 04, 2023 07:30 PM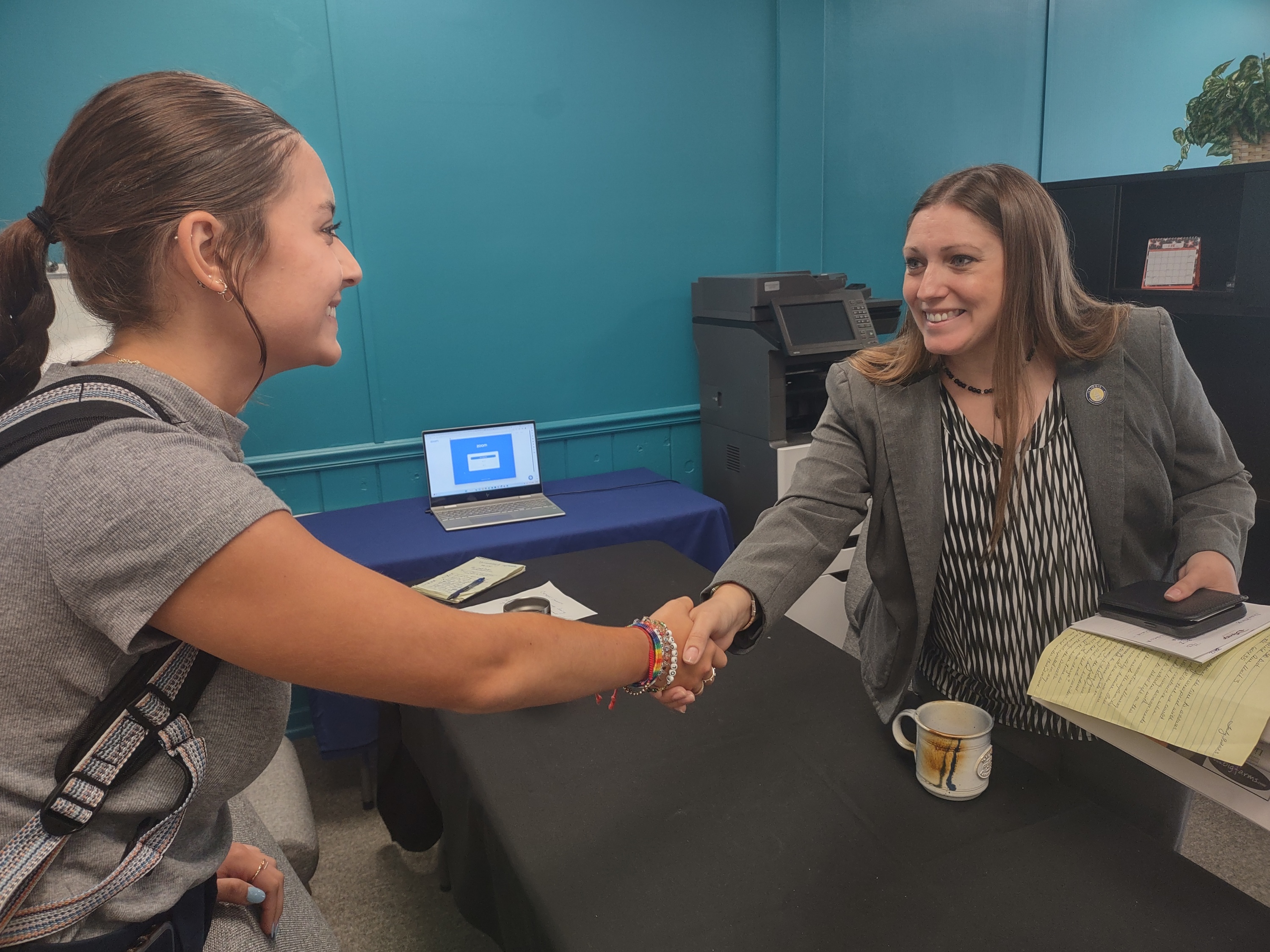 JOLIET – State Senator Rachel Ventura took part in the Illinois Girls Lead Program by welcoming Lockport Township student Sofia Reyes to shadow her earlier this month. The program was launched by Lieutenant Governor Juliana Stratton for girls in 5th-12th grades interested in policy and government affairs.
"Programs like the Illinois Girls Lead Program are crucial to our state to keep future generations engaged and involved in their communities," said Ventura (D-Joliet). "Having a shadow like Sofia gave me the opportunity to showcase all the hard work that legislators do to ensure that residents' concerns are heard."
The Illinois Girls Lead Program is centered on imparting social and leadership skills, as well as aiming to open opportunities for career exploration and discussions around education pathways.
"As leaders, we can build the pathways to uplift young girls in achieving their dreams and reaching their goals. The Girls Lead Program is an opportunity for girls in middle school and high school from across our state to learn first-hand what it is like to work in government and policy, and how civic engagement can make a positive impact on so many lives," said Lt. Gov. Juliana Stratton. "This educational experience through the Girls Lead Program not only teaches young girls the hard work and dedication needed for this work, but also provides the support and inspiration that will create the women leaders of tomorrow."