Published: Wednesday, November 01, 2023 03:58 PM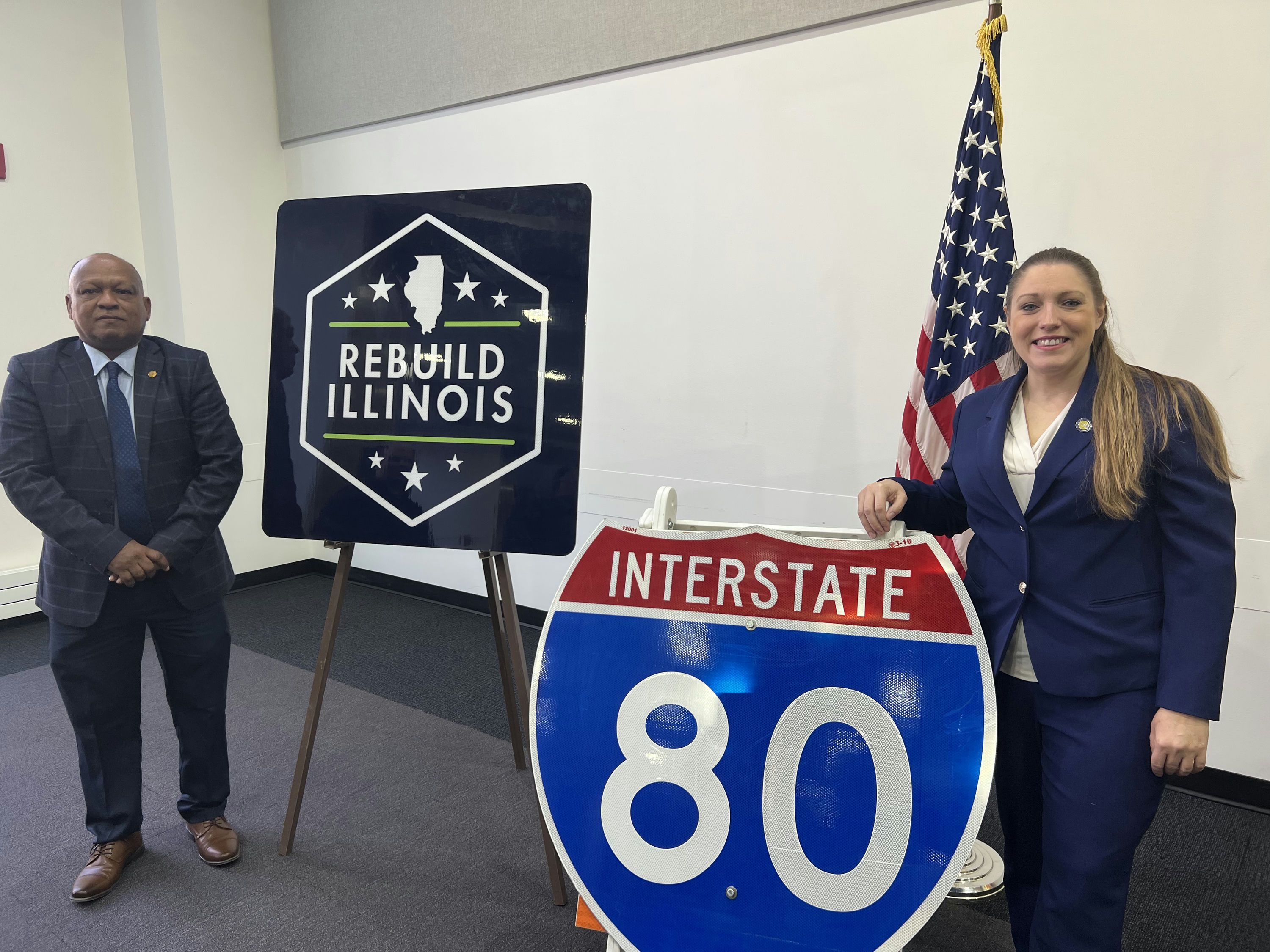 JOLIET – State Senator Rachel Ventura joined Governor JB Pritzker to announce the expansion of I-80, a move that will lead to safer commutes, more jobs and greater economic development, at a press conference Wednesday morning in Joliet.
"Unchecked warehouse expansion in and around Joliet has made our interstates unsafe. The governor's proposed interstate expansion will decrease traffic congestion and improve safety issues on I-80," said Ventura (D-Joliet). "Locally, this stretch of I-80 is known as 'the death highway.' I hope this expansion improves traffic safety so we can move on from the stretch of the highway's dangerous past."
Project improvements include:
Pavement reconstruction with full shoulders throughout the 16-mile corridor
Addition of auxiliary lanes between the busiest interchanges to allow more length for drivers to enter and exit the travel lanes
Wider shoulders to better accommodate vehicle breakdowns and first responders
More than 35 bridge rehabilitations and replacements, including replacement of the Des Plaines River bridges
"The excessive truck traffic in and out of the inland port also deteriorates local roadways and forces local taxpayers to pay for perpetual repairs," said Ventura. "I will continue to push legislation that creates a permanent infrastructure budget around inland ports as we continue to see the rise of internet sales and a decrease in local brick-and-mortar sales revenues."
For additional information on the I-80 expansion, visit I80will.org.