Published: Friday, July 28, 2023 09:36 PM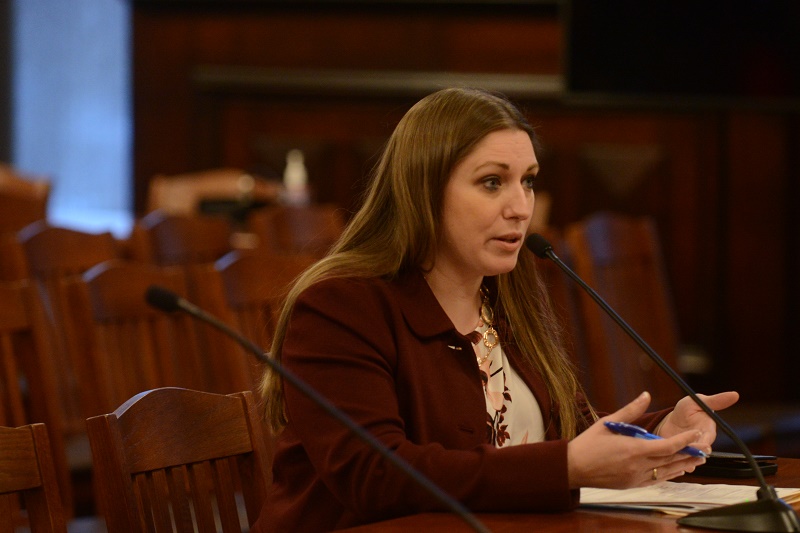 SPRINGFIELD – To improve public safety and cost efficiency by coordinating excavations for the installation and maintenance of broadband infrastructure, State Senator Rachel Ventura proudly put forth the Illinois Dig Once Act, which was signed into law Friday.
"The Illinois Dig Once Act will achieve necessary changes needed to improve broadband infrastructure," said Ventura (D-Joliet). "By minimizing trenching and other construction projects in public rights of way, we can alleviate traffic jams and accidents all while improving our state's broadband accessibility."
Under Senate Bill 1438, the Department of Transportation, the Illinois Commerce Commission the Illinois State Toll Highway Authority and the Department of Commerce and Economic Opportunity will be required to establish rules to reduce the number of road excavations for the installation and maintenance of broadband infrastructure and underground utility facilities.
In addition to rules being established, the measure creates the role of a Dig Once Coordinator within DCEO to facilitate broadband infrastructure and facilities of underground utility projects in public right of ways. Senate Bill 1438 also encourages electric lines to be buried underground so future storms won't impact electricity.
"We fought hard to ensure that this bill would be signed so that we can begin to work on expanding our broadband to libraries, schools and public spaces," said Ventura. "Illinois needs to continue working to be technologically up-to-date and by only digging once we can save time, effort and money. This bill will not only save us tax dollars but also coordinating infrastructure improvements."
Senate Bill 1438 was signed Friday and goes into effect Jan. 1, 2024.